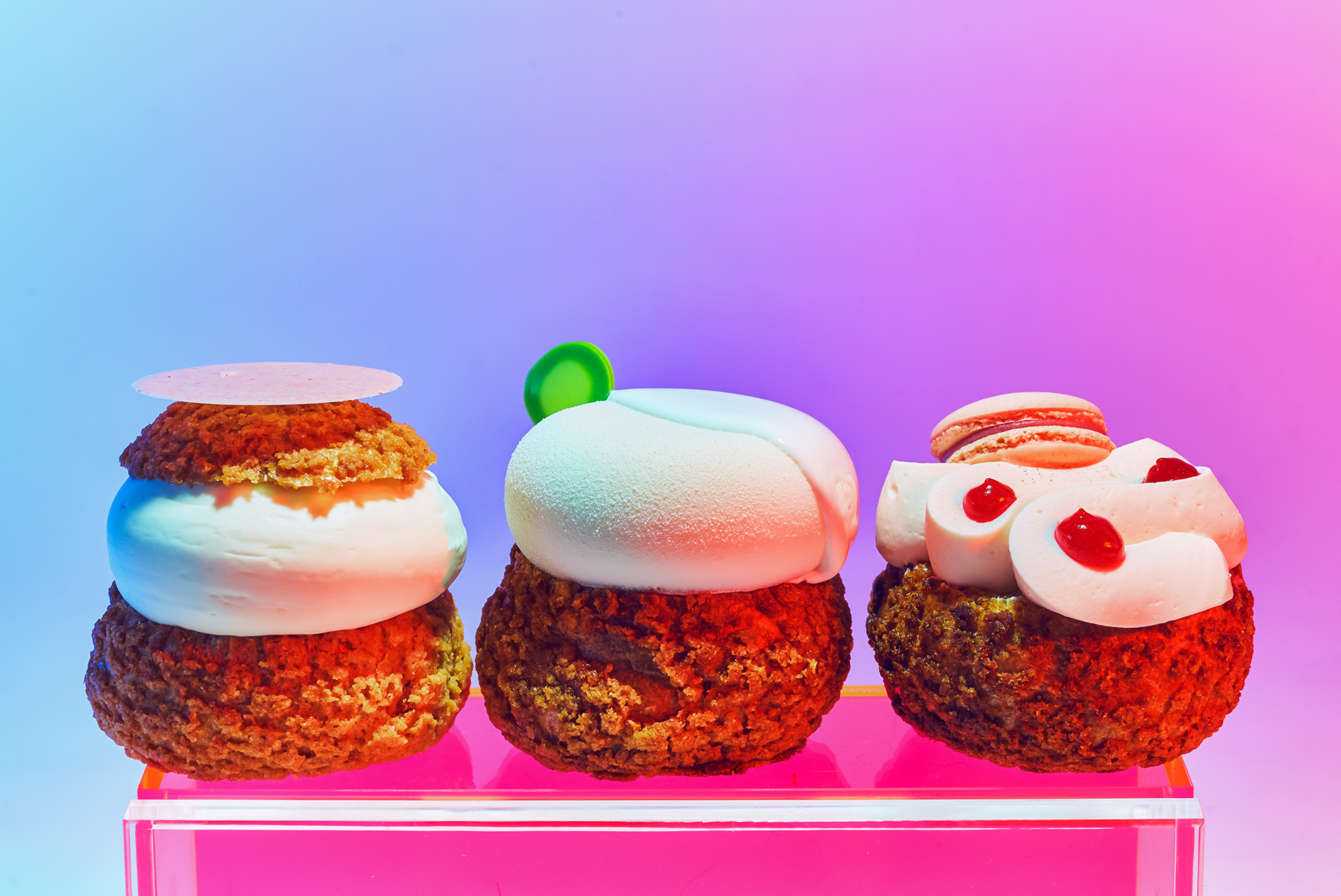 All you need is love..or a freaking beautiful cream puff bursting in your mouth. Am I right?
Are your eyeballs kinda popping out of their sockets and your tongue is sticking out? Yep, that happened to us too when we saw Beta5's new cream puffs and chocolates for Valentine's day. I've always been a fan of their work, one because they're local, and two, because their seasonal creations are always a visual feast.
I remember the first time I saw their chocolate bars I was in awe with the packaging (back then hipster Mast Brothers bars were the only cool bar around town). I specifically was drawn to the shape of the bar, the polygon texture (which is a reference to the mountains, you know, that west coast life!) was both design-y and delicious.
Oh and by the way, for those of you thinking why is this brand called beta5? Here's the tea:
The form-5 beta crystal structure is the most stable form of cocoa butter crystallization, formed through the controlled melting, and subsequent cooling (tempering) of liquid chocolate.
All these goodies will definitely take your Valentine's game to a new level, but, to be honest, you can just buy their stuff whenever and your heart will be just as happy then.
To see their full line of goodies, visit Beta5
---
This is not a sponsored post! I love their products and what they do in the city. Thanks Beta5 for helping us create this editorial.