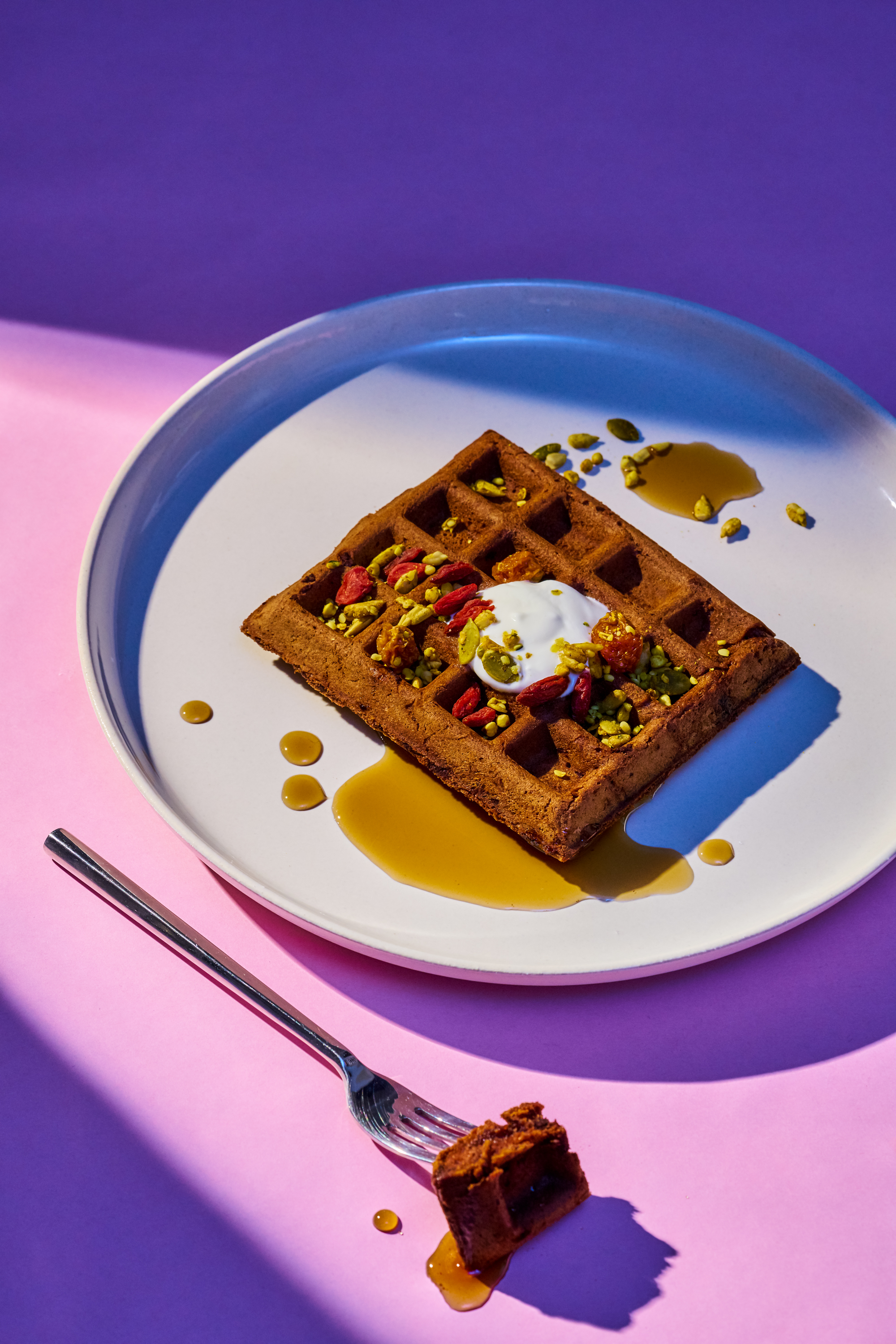 Sexy times call for sexy food, and these waffles are just what you need to get randy.
Have you heard of maca? It's this caramel-smelling, sweet-ish tasting root that's been famous for some time now for supposedly making people very hale and hearty in the sack. Now, do I believe in this? Meh, I think it's a snake oil type of thing, BUT what I do believe in  it's that it taste pretty awesome with chocolate, maple syrup and dehydrated berries.
Maca has this earthy sweetness that adds another layer of depth to baked goods. It's pretty subtle, but you can taste it. Maca plus a whole lot of chocolate, topped with coconut yogurt and some dehydrated berries?! Ok, yes, this is viagra brunch and I totally believe in it.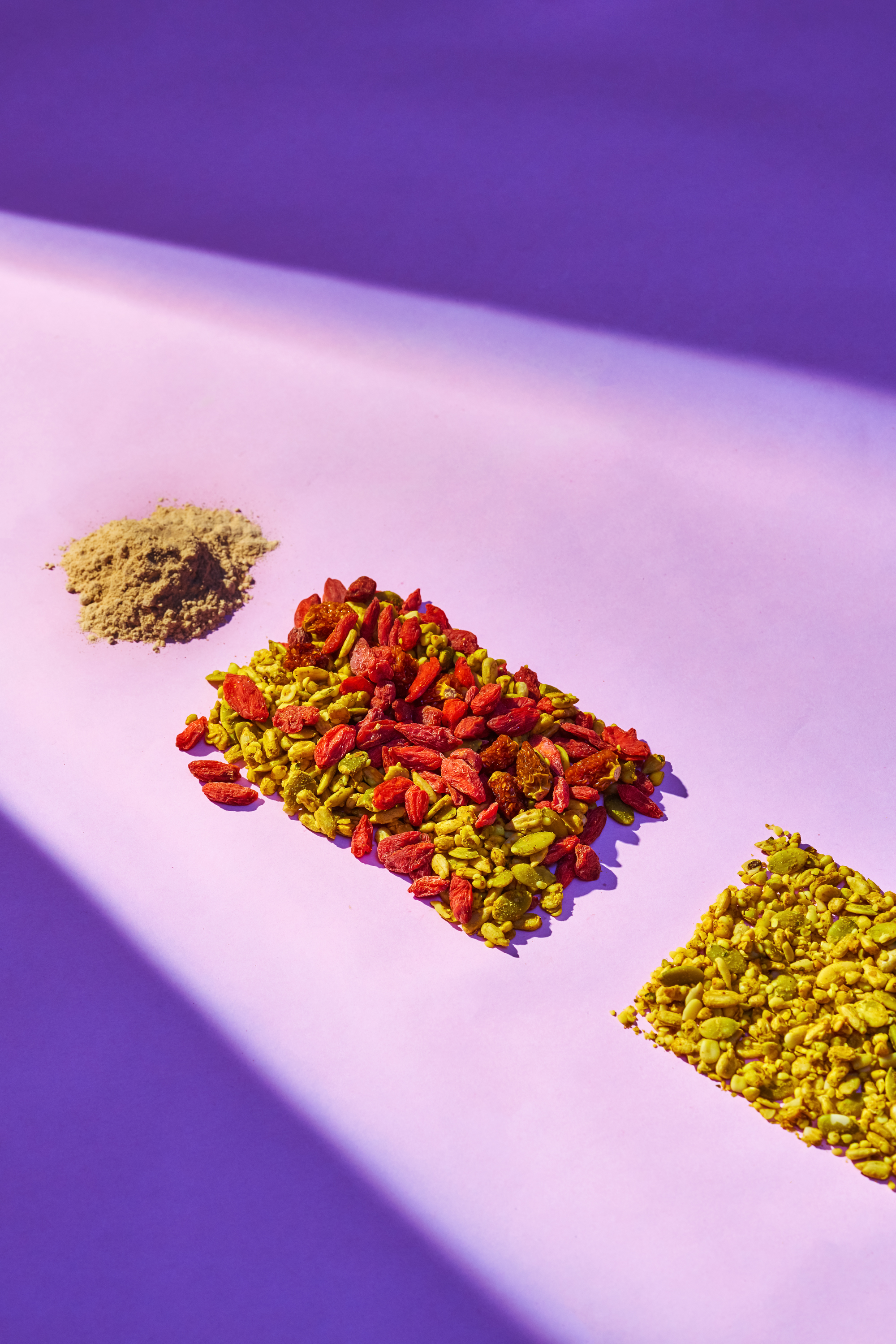 For the dehydrated berries I did a mix of goji, golden berries, and some seeds, it's quite earthy, but if it's too hippie tasting for you, you can add fresh fruit and it'll be great.
Let's get in the sack! I mean…the kitchen :P
Maca Chocolate Waffles, Coconut Yogurt, and Dehydrated Berries (dairy free)
Serves 4
INGREDIENTS
1 1/2 cups all-purpose flour
1/2 cup buckwheat flour (extra earthiness)
1/4 cup unsweetened cocoa powder
1/4 cup maca powder
1/4 cup coconut sugar (you can sub for brown sugar)
2 teaspoons baking powder
1 teaspoon baking soda
1 teaspoon kosher salt
3 large eggs, separated
2 cups almond milk (or coconut milk, from a carton not a can)
2 tbsp lemon juice
½ cup coconut oil
1 teaspoon vanilla extract
2 bars dark chocolate, chopped, or about 1/2 cup dark chocolate chips
Dehydrated berries, coconut yogurt, and maple syrup to serve
INSTRUCTIONS:
1. Preheat your waffle iron
2. Combine all the dry ingredients in a big bowl. Make a well in the centre and add the egg yolks, almond milk, lemon juice, coconut oil and vanilla and incorporate. Beat the egg whites in high speed until you form soft peaks, then slowly fold the egg whites into the mix, add the chocolate and fold a few more times.
3. Spray your waffle iron with vegetable spray, scoop in the batter, and cook until desired doneness (I leave mine a bit longer to get them extra crispy).
Serve with a big dollop of coconut cream, maple syrup, and top with dehydrated berries.
Enjoy!