This is one mighty butter story. Forgo plain garlic and embrace new modern flavours inspired by nature; spirulina and lemongrass, lemongrass, mustard and tarragon, the works! Take a peek and make your fave. Bonus: use them on scandi-style open face sammys and cry of happiness, cuz this shiz is good!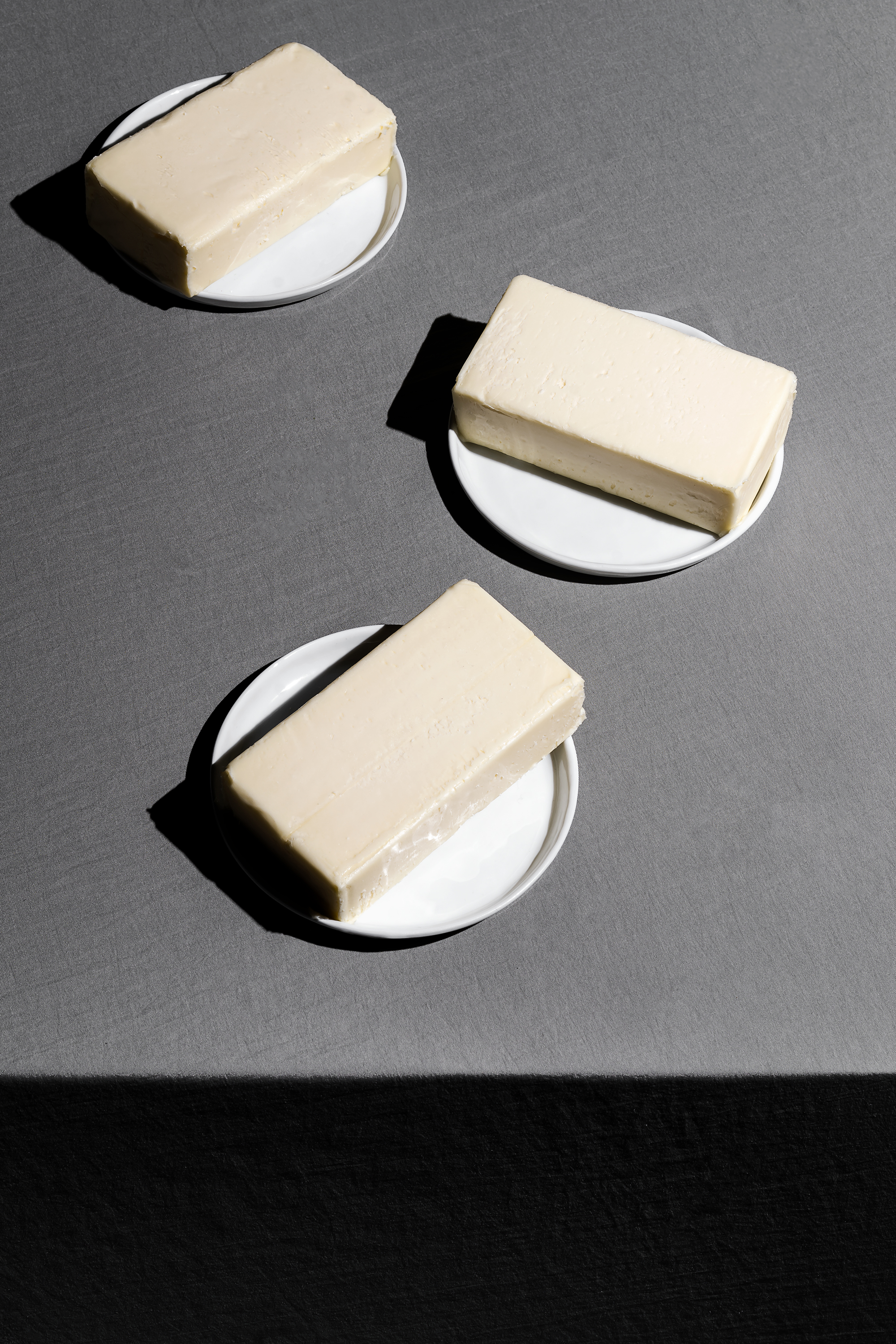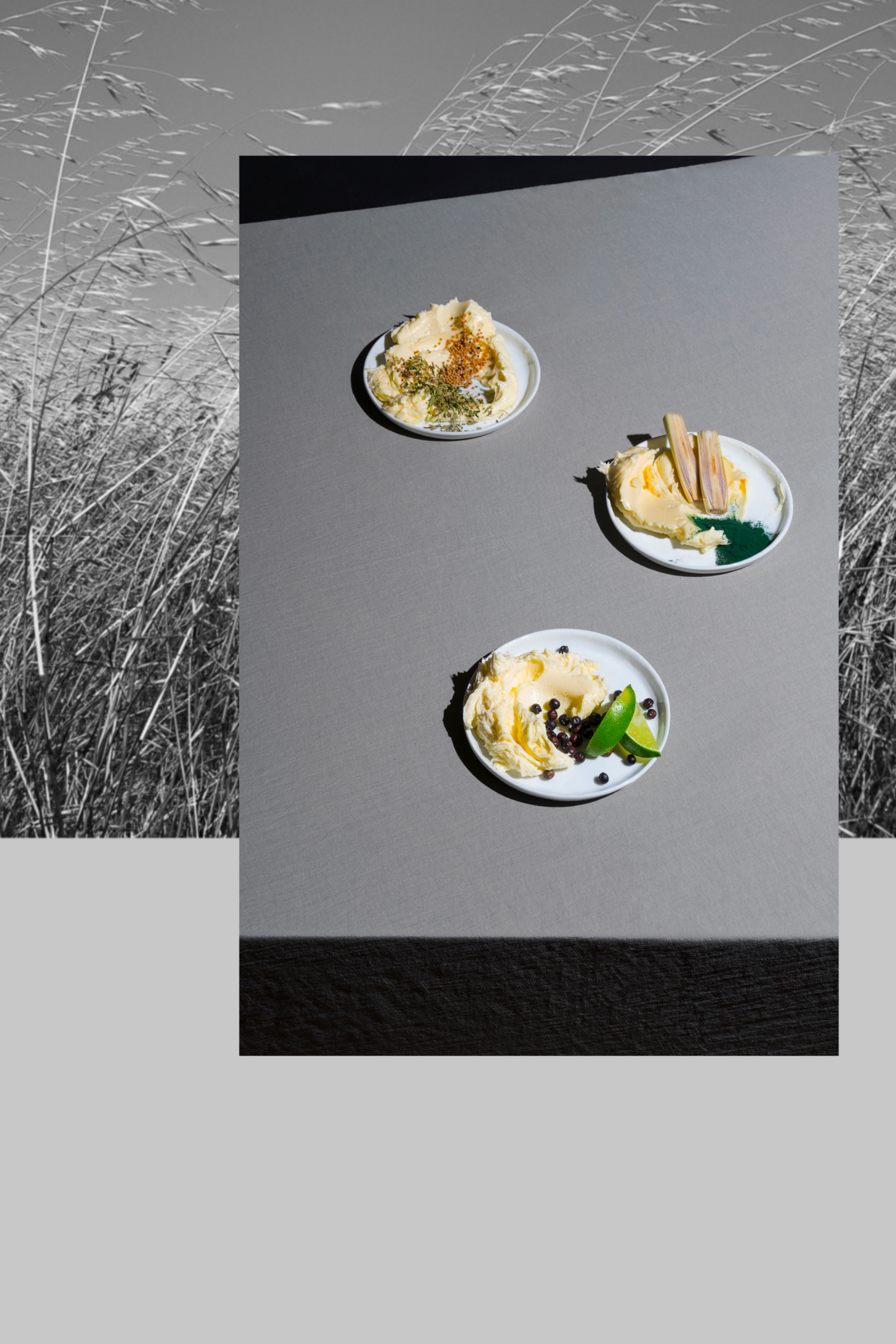 Don't they look good? I won't give you a full on recipe because I feel these butters should become your own mix, for instance, some peeps may be quite turn off by the sound of spirulina and lemongrass together, but, you can start easy with just a touch of spirulina and slowly work your way up until it's almost full green (just stop when it tastes like intense seaweed, like you're making out with a mermaid). The mix tastes quite earthy and fresh, and goes amazing with pickled veggies.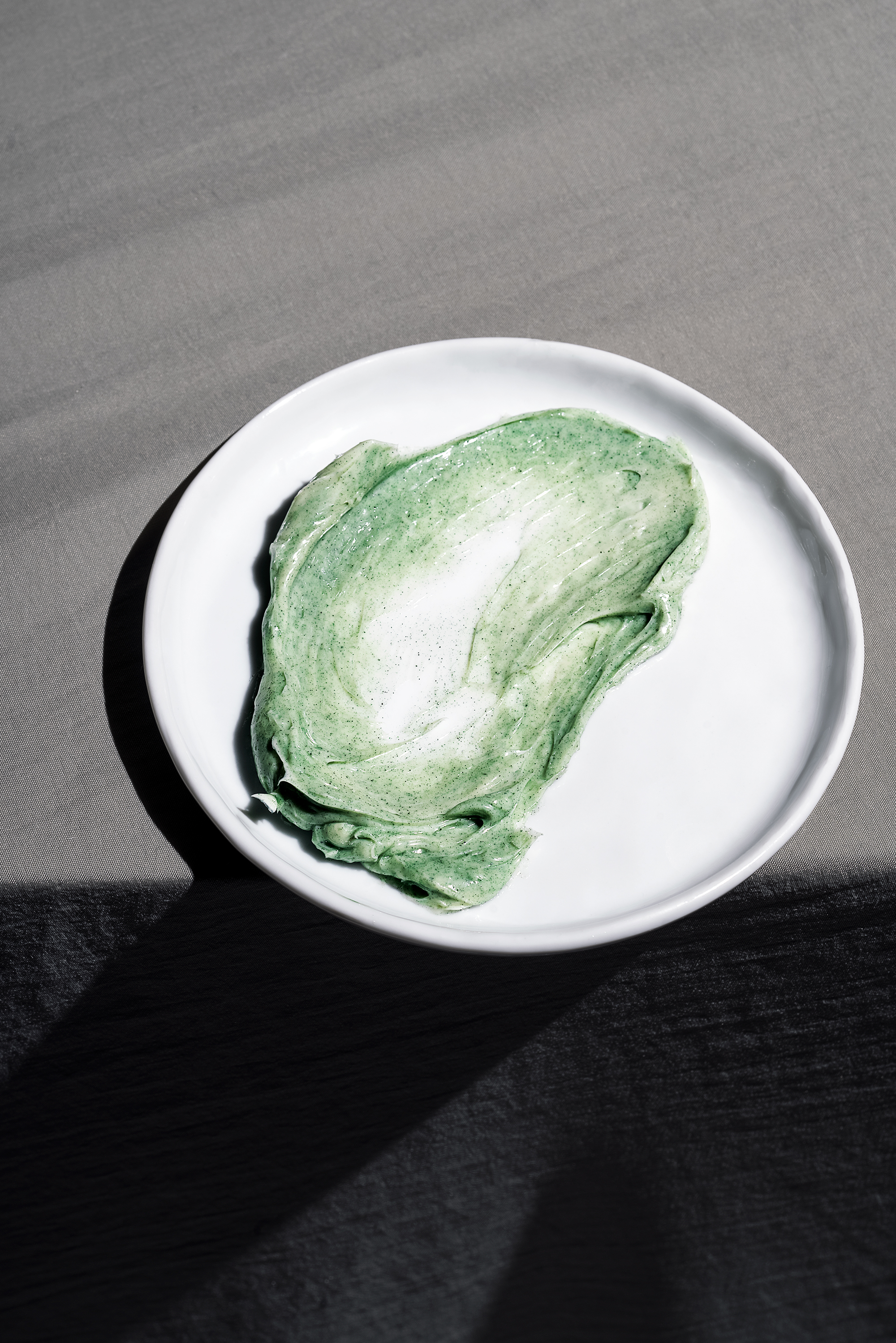 These butters are seriously good on bread, nothing else is needed, but, if you wanna take it to another level then take some cues from the banner photo and make some scandinavian open face sandwiches.
Here are the ingredients and sandwich combinations I used in mine:
Spirulina & Lemongrass Butter in a Veggie Sandwich
I smashed the lemongrass, then soften the butter and stuck the smashed lemongrass in it, left it in there overnight to perfume the butter, then added a touch of spirulina (about 1 tsp, more if you like it), and also some lemon zest. Seasoned with salt and pepper.
For the sandwich I used some pickled radishes and cucumber, with pumpkin seeds. You can add some mustard greens too for an extra kick of flavour.
Tarragon and Mustard seed, Roast Beef and Micro Greens Sandwich
Took about 1 tsp of dry tarragon and also 1 tsp of mustard seeds, ground them up, added them to the butter and seasoned with salt and lots of pepper. This one is spicy!
For the sandwich I used German rye bread, roast beef, micro greens and topped it with coarse sea salt and pepper.
Juniper Berry and Lime Butter, Shrimp Cocktail Sandwich
This one uses about 4-5 juniper berries ground up, then some lime zest, lots of salt and a touch of pepper. It's awesome on seafood, it's really fresh with a touch of pine-yness from the juniper.
For the sandwich I also used rye bread and I topped it with cocktail shrimp (cooked shrimp), a splash of cocktail sauce (so good!) and chervil, make sure to serve it with a lemon wedge. YUM
Experiment! Make your own, and stop making garlic butter (ok don't , garlic butter is AWESOME, but, just experiment).
Hope you enjoy them!