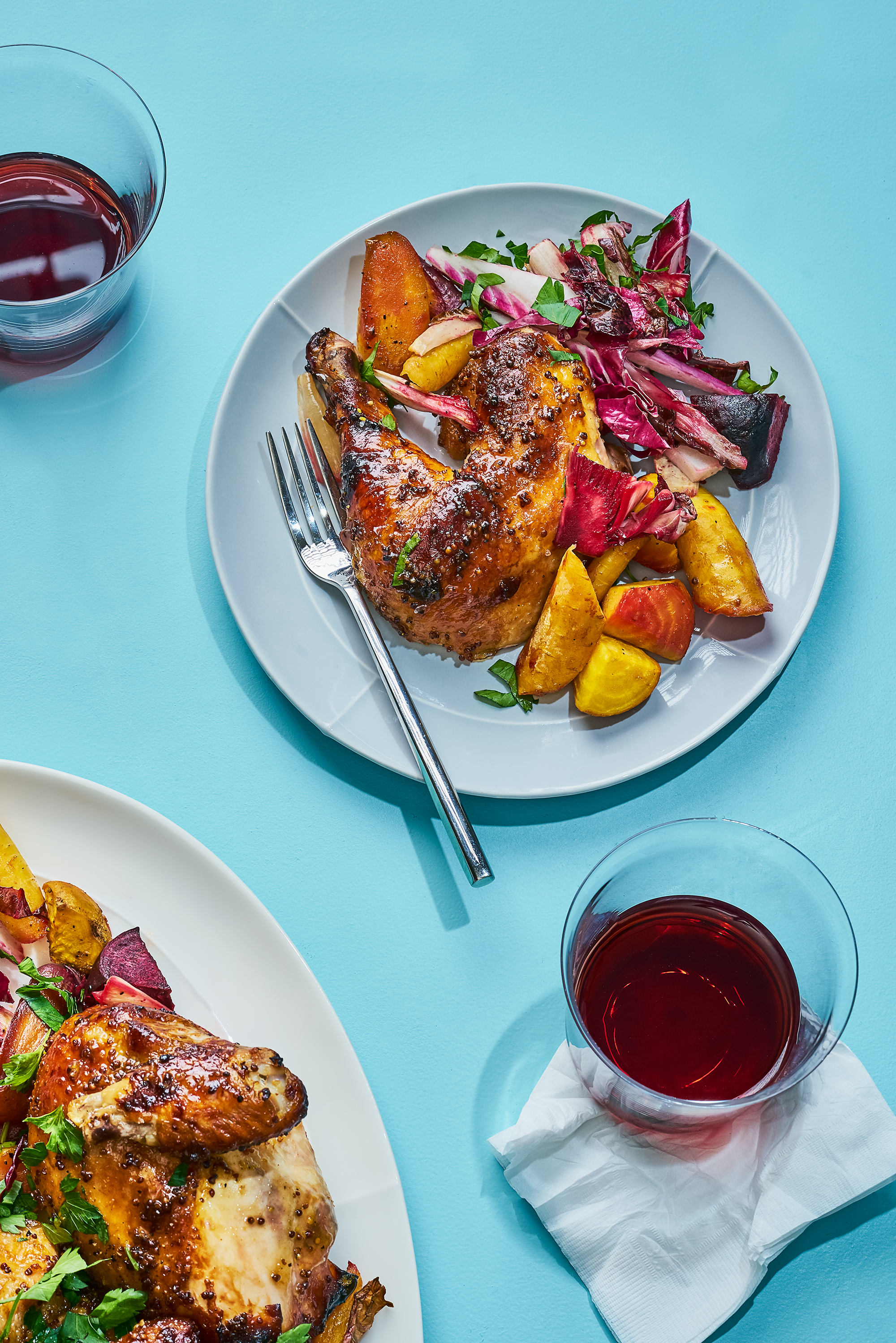 Spicy, sticky, glazy, delicious roasted chicken with a side of bright veggiesIf you're not drooling already then you should get your tongue checked, just saying :P No but for reals, this recipe is what my middle-of-the-week-need-something-decadent-but-not-bad-for-me dreams are made of. First off, some nice roasted chicken with a crispy skin rubbed with a few different kinds of mustard, orange juice, and sea salt, then on the side, you get beets, golden beets, and wilted radicchio marinated in citrus, and to top it all up you pair it with a glass of red wine – are you drooling now? Yah? Good.
This recipe is paired up with a slightly fruity and earthy pinot noir (balances fantastic with all the other spices), this pinot is La Crema's Monterey Pinot Noir, and let me tell ya, it does go down easy.
You can get the full recipe for this on their blog.
Enjoy!
---
Created in partnership with La Crema Wines. All views my own.