This is the tale of a blogger that tried several cake recipes and couldn't find one that was coconut-y enough to satisfy his living-la-vida-loca tropical cravings. Because you know, Mexico. And Spring. That's until he found Love Bake Nourish by Amber Rose, a mighty book full of healthier cakes and desserts. Here's the thing, if you're going to hit the sugar pipe on a regular basis like I do, you gotta be responsible.
Anyways, this recipe from Mrs. Rose book is a DELIGHT. A coconut delight. It's super easy to make and – wait for it – it's vegan! Except for the honey, but whatevs, chill, bee puke never hurt anyone. As an extra added bonus; I bathed this cake in rich chocolate ganache because I really love you AND I added a touch of lemon zest to bring spring closer to your taste buds.
Alright, let's do this.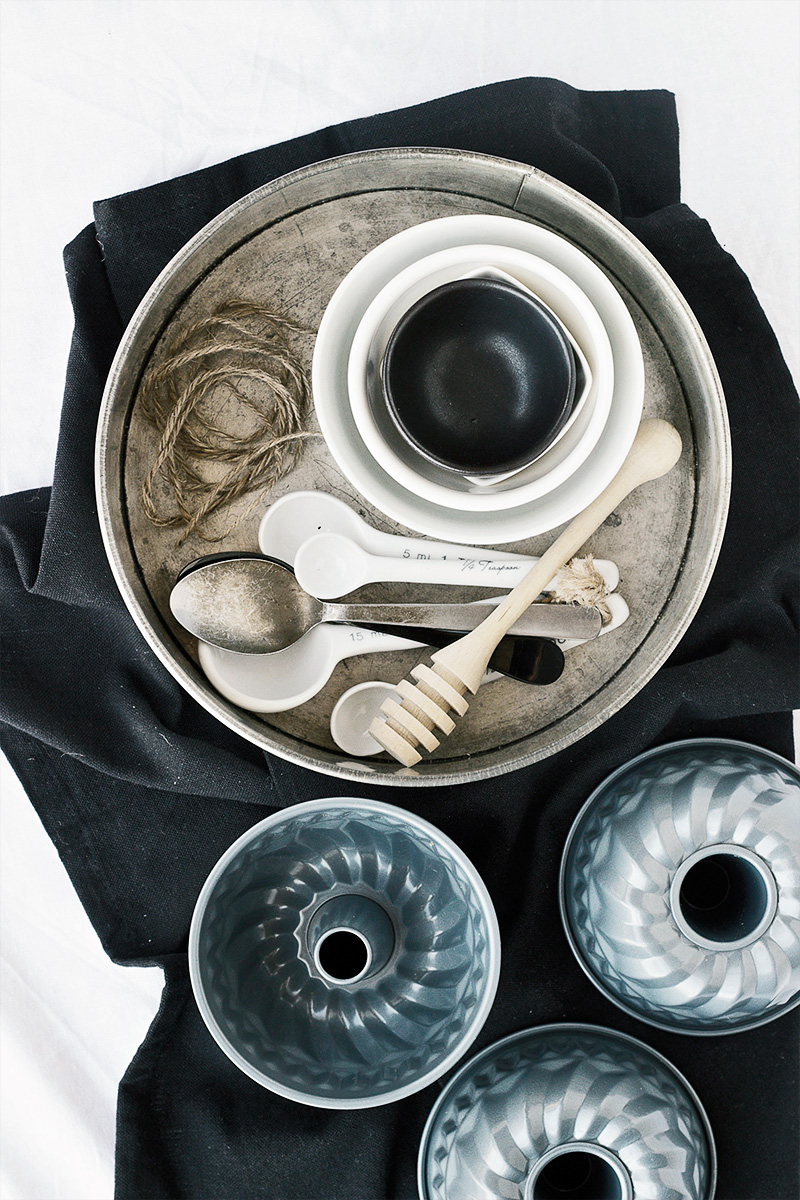 Spelt Coconut Honey Cake with Chocolate Ganache
Serves 8-10 awesome friends, lame ones get shit
Ingredients:
CAKE
– 1 3/4 cups spelt flour sifted
– 1 1/2 cups unsweetened dried coconut
– 2 teaspoons of baking powder
– Zest of 1 lemon
– 1/4 cup of honey
– 3/4 cup coconut milk
– 1/2 teaspoon of vanilla extract
– Pinch of salt
GANACHE
– 1/2 cup almond milk (if you have no dietary restrictions, use whipping cream for an even richer texture).
– 1/2 cup good quality dark chocolate chips
Steps:
1. Preheat the oven at 350F and grease your pan or pans (I used small bundt pans 'cause I'm fancy pants).
2. Combine all dry ingredients in a large bowl, then add lemon zest, honey, coconut milk, vanilla extract, and salt. Mix until combined (be gentle). I find spelt flour gets gluten-y quite fast, so don't overmix or you'll get a tough cake.
3. Place batter in mould and bake for about 35-40 min. Use a toothpick to test AND also poke a bit of the cake out and taste it to make sure it's all good. Once it's done, remove from the oven and let it cool down before removing from the pan.
Now the ganache:
Heat up the almond milk and bring it to a gentle simmer, then turn the heat off and add the chocolate chips. Lets them melt for a bit, and then whisk until mixture gets shiny. Easy!
Drizzle warm chocolate ganache over the cake and eat! Warm, cold, anyway you want it, this cake is PUUURFECTION.
Photos and Styling: The Artful Desperado
Recipe: adapted from Love Bake Nourish