Ohhh boy. This is one decadent post. Totally appropriate to hibernate and grow some insulation, right?! (just say yes, mmkay?). So here's the thing, I cannot eat dairy (it sucks the big giant one), but, that doesn't mean I cannot cook one mean mac and cheese (you can actually make this dairy free), and one that's fit for the holidays and winter in general.
for this recipe and post I wrote over at La Crema's blog, I talk about brussels sprouts and how I used to dislike then, mostly because they were cooked in the most heinous way: boiled! YUCK. Once I discovered crispy, fried brussels sprouts I was totally sold. So if you're one of those sprouts skeptics, give it a go!
This recipe gets paired with a comfy, sip-able, red, in specific their Monterey Pinot Noir. A glass of red, a plate full of ooey gooey mac and cheese, maybe some netflix? Done and done!
Get the full recipe for this bad boy over at La Crema!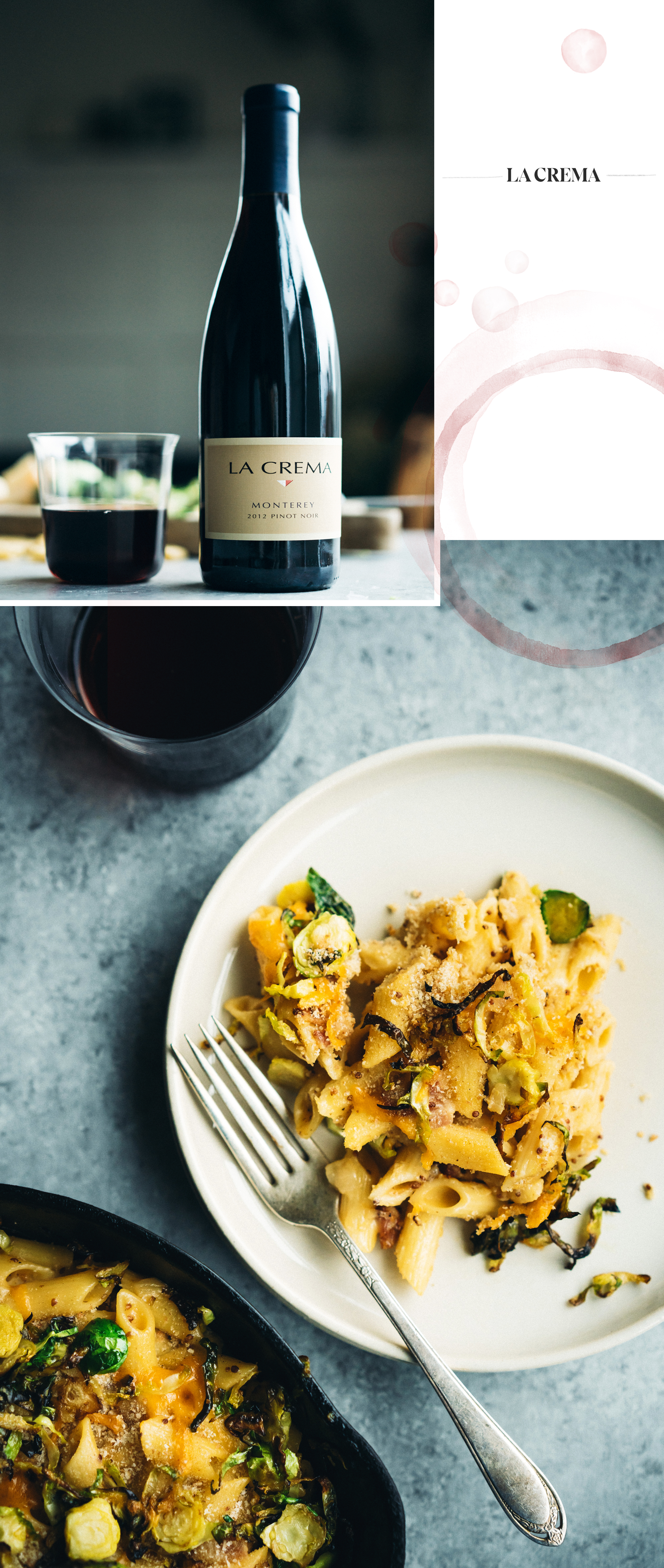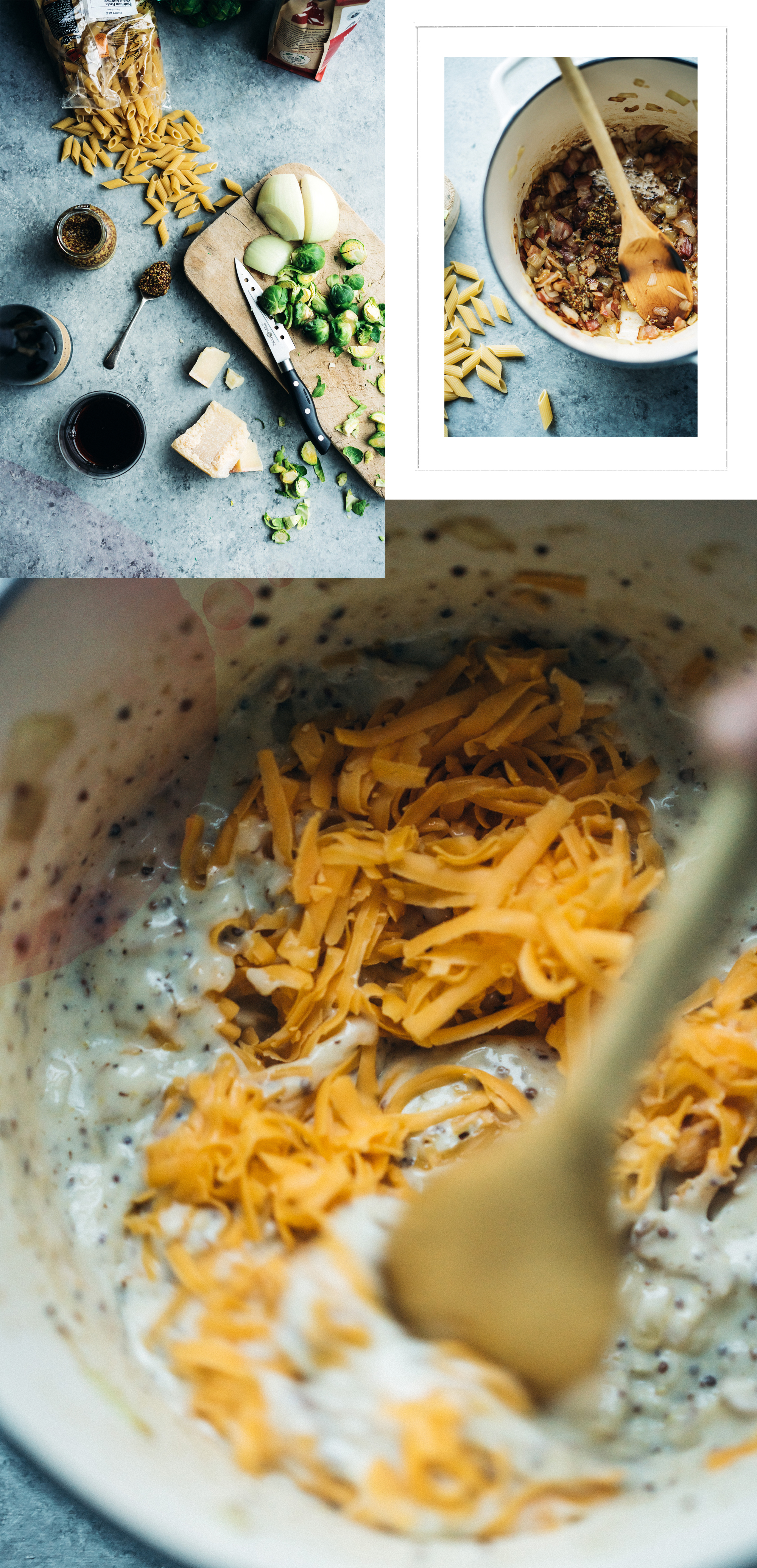 Post created in partnership with La Crema wines, all opinions my own